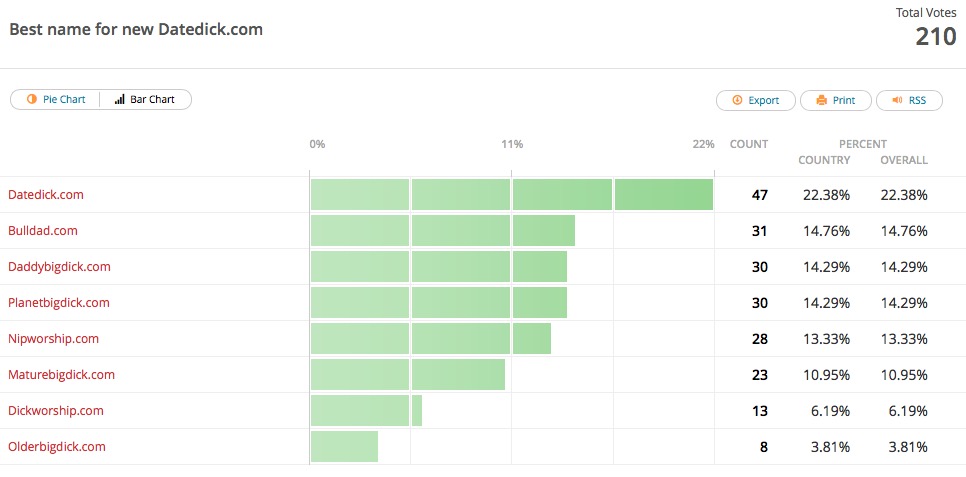 Thanks for polling at "Best name for new Datedick.com".
The question was. Imagine a new Datedick.com where you could upload x-rated content without censorship. How should it be named? Here are the results. The mayority of Datedick men with over 22% prefers that we keep the name Datedick.com. Pretty equal with about 14% where Bulldad.com, Daddybigdick.com and Planetbigdick.com
Actually my wish was to keep the name Datedick.com to be the best place for men into nipples and bulges. So it's nice to be reassured. Thank you. And you still can vote and comment.
Please support Datedicklive so we can keep Datedick free in the future.
DD